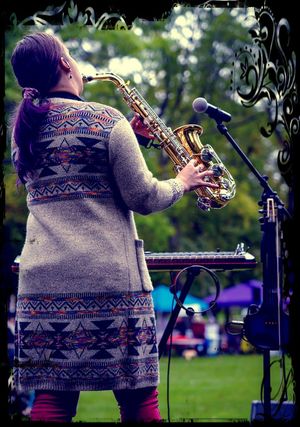 Hello Good Peoplez!
Newz Update 
Hello to all our peeps!
The season is changing and Fall is in the air!  Make sure you get out there and take a drive to see the beautiful color change in this magical area of Michigan.  We are excited to announce that we are playing a house concert November 19, 2023! Look at the bottom of this page for details, tickets will be going on sale soon at My North Tickets.  We had an amazing time at one of our favorite festivals Earthwork Harvest.  We love our fans and friends that always attend and make that weekend one of the most epic experiences we have every single year! 
We are searching for homes to do a house concert tour in the near future. This is a very rewarding space to be able to share our music with you in and want to make it our main squeeze. Reach out if you think your house would be a good fit for a fun little concert for you and friends! They are a blast, check out more information on our House Concerts tab =D
We love to hear from all of our Groupeez so reach out on Facebook or the message options on this site for any jam sessions, parties, events or just to chat with us! We miss all of our wonderful fans and are working hard to bring you more goodies. 
Keep on keeping on friends, hope to see you out there and burn that light bright!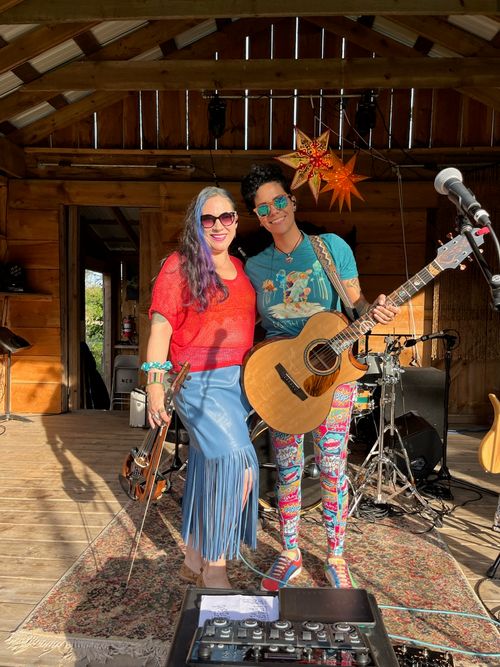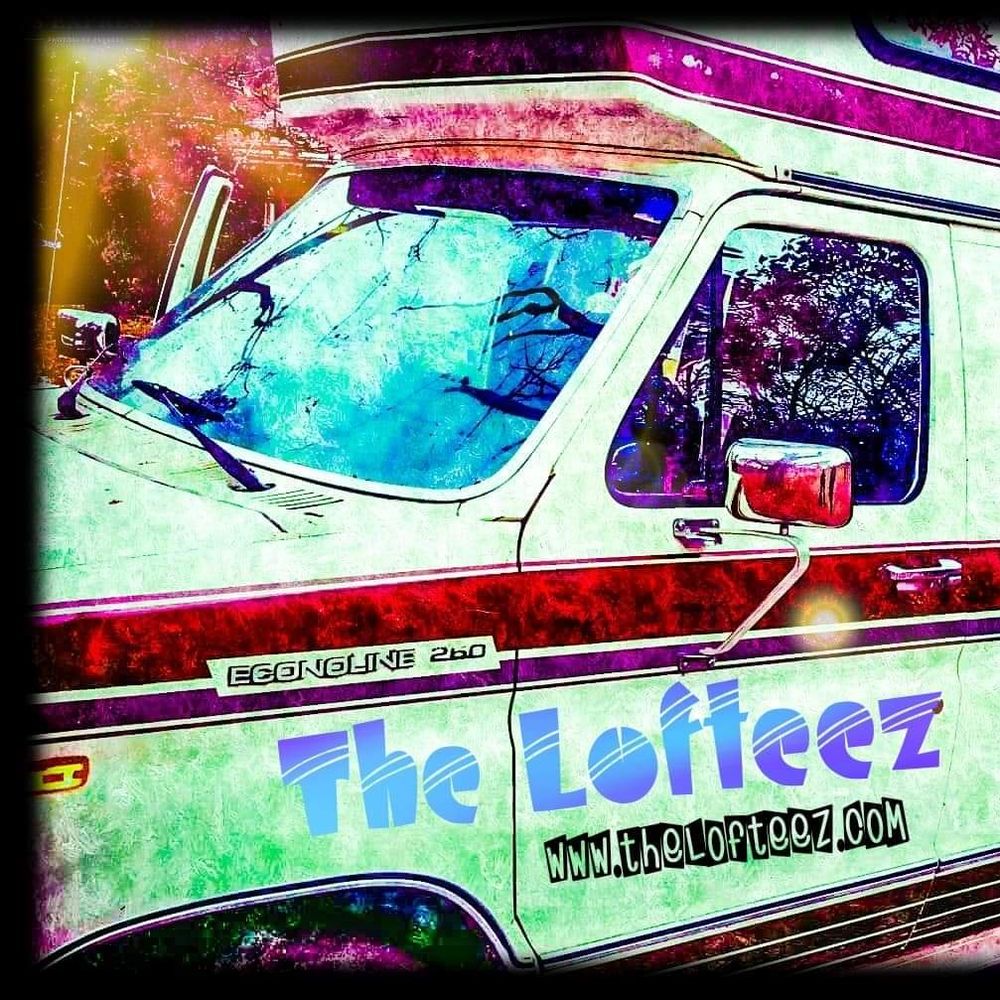 The Lofteez
Traverse City, Michigan
The Lofteez are an upbeat and entertaining acoustic duo in Northern Michigan, Traverse City to be exact! Originally formed and recorded in lofts in the artists' community of Downtown Pontiac, The Lofteez feature multi-instrumentalist and vocalist Karin E of The Remedy Band on fiddle, keyboard, and vocals with her partner Riffin Tiff on acoustic guitar, bass and beatz.  Playing an eclectic mix of covers and originals with influences from all genres, the Lofteez are storytellers, sharing their experiences and love of extensive traveling, yoga, food, and humor.  The Lofteez perform at theatres, festivals, concerts, venues, pretty much anywhere they can play music for anyone who will listen and enjoy the experience! 
We had the incredible privilege and experience to be in our very first short film by Brauer Productions right here In beautiful Traverse City Michigan!  We have never worked with a more passionate and animated group of people!  Rich Brauer is a talented, real, and animated person and we are stoked to have him in our network of friends!  We thank Project Cinema MI for their awesome program and efforts they give to the community.  This is so coooooool!  We are beyond excited for people to see this amazing film and feel the message it brings right to your heart.  I'll let their website say the rest and say it best: 
ProjectCinemaMI.org is a community film-making project that focuses on a hands-on experience that teaches the film-making process to all ages and skill levels. The goal is to promote cultural/art enrichment and professional development through an active learning environment run by professional filmmakers and is made possible from generous contributions from supportive Traverse City individuals and businesses.
ProjectCinemaMI.org is excited to present the world premiere of Sheets of Sand, a short film based on the winning screenplay by Northville native Natalie Lomske. Natalie received $500 and the opportunity to have her script crafted into a short film by Brauer Productions, Inc. Project Cinema MI created the competition to offer writers the chance to share their work and compete in this very unique project. There were 34 entrees judged by 19 film professionals across the U.S.
During production, six professional film department heads mentored nine interns from the TBA Career Tech Center, NMC Audio Technology Department and other enthusiastic individuals. Interns were taught the physical, mental, creative and social skills required to produce a dramatic film.
The story centers on a young woman with mild Cerebral Palsy and her emerging self confidence in a world of prejudice and judgement.
A Place to hear magic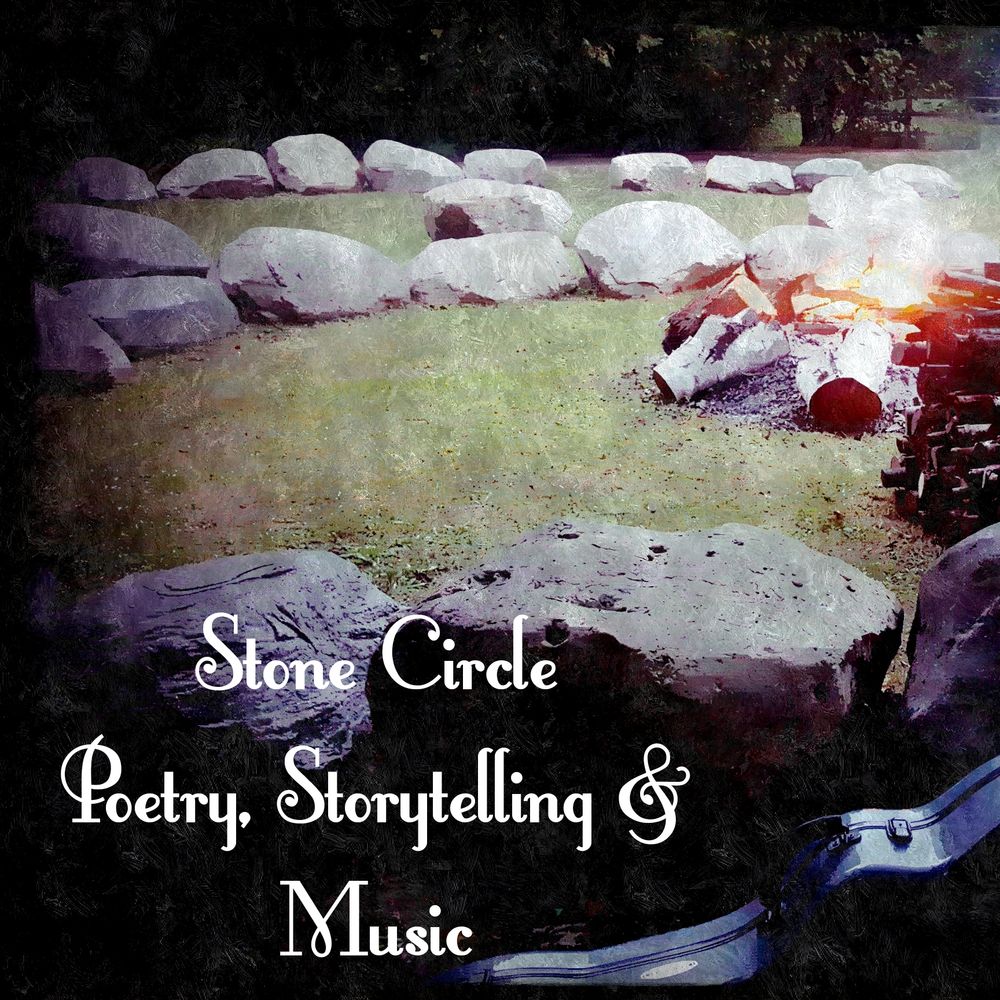 Stone Circle
Around a fire under the stars
Hosted by Poet Bard Terry Wooten
http://terry-wooten.com/stone-circle.html
Every Saturday starting at 9pm Mid-June through Labor Day weekend.
11925 Stone Circle Dr., Kewadin, MI
 Located on a narrow strip of land between Lake Michigan and Torch Lake in Antrim County, Michigan, the Stone Circle is a triple ring of 88 large boulders capturing the atmosphere of ancient cultures that gathered in family and community groups to entertain and exchange stories of everyday life and lore. Today the Stone Circle is reminiscent of a time before television and radio, when bards spun their tales to an enchanted audience. Around a flickering campfire, under a canopy of stars, and accompanied by frog songs and howls from distant  coyotes, listeners perch on boulders or spread out on blankets and lawn chairs, as an ever-changing variety of poetry, storytelling and music are woven throughout the evening at this unique outdoor amphitheater. The circular arrangements and settings were designed by Terry Wooten, who also hosts the gatherings. 
    Many of the performers are professionals, but the Stone Circle also provides an open forum for others who wish to participate. Poems must be memorized and recited by heart. On any given night you may hear the poetry of Burns, Chaucer, Service, Whitman or the original work of a visiting poet. Beowulf may come to life, a cat dance performed, or the hum of an aboriginal didjeridoo may echo up the slope. Folklore, American classics, Cowboy or contemporary poetry may be interspersed with Native American tales and children's selections. Listeners and families are welcome.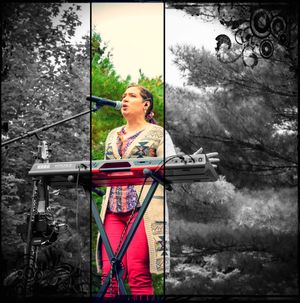 The station of epic variety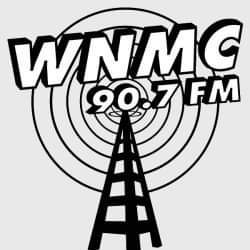 Best Radio Station Around
If you want the best variety of great artists, local and international, look no further, WNMC has got you covered!  We aboslutely love this station and want all to tune in and experience the epic tunes of WNMC.  We thank all the awesome people who put their efforts into keeping this station going, we love it!  
Tune in your dial to 90.7 FM
Online info at WNMC.org
http://www.wnmc.org/listen/index.html for the online listener.